Weddings & Interfaith Marriages
Weddings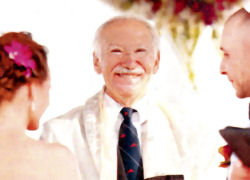 I am pleased and honored to officiate at Jewish and interfaith wedding ceremonies. My unique approach combines my own counseling and rabbinic training skills and experience.
Whether my relationship with the couple is long or short term, or even simply a phone conversation, my goal in preparing for all weddings is to create a warm, working rapport that is built on open communication, trust, and respect.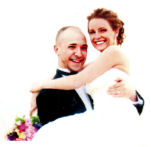 Please contact me at Counseling Affiliates about your upcoming wedding. I look forward to hearing from you and to being part of your blessed event.
Interfaith Marriages
Interfaith marriages are today's reality. The number of interfaith marriages continues to increase. In our open society, the formation of relationships between men and women of differing ethnic and religious backgrounds is predictable and natural. And with the well-publicized wedding of Bill & Hillary Clinton's daughter Chelsea Clinton, a Methodist, to Marc Mezvinsky, who is Jewish, should remove any lingering doubts.
Like any other union, interfaith relationships are founded and built upon dedication, love, caring and mutual respect of each partner. At Counseling Affiliates, I offer sympathetic, supportive, and insightful counseling to all of my interfaith clients, regardless of their marital status.
Should you desire rabbinical services, including mixed marriages in Connecticut or would like additional information, please call at 1-860-659-2698 or contact me through the "Contact Info" page.
_________________________________________________
Wedding photos by Jennifer Leatherwood Photography

Copyright © by Counseling Affiliates, Inc. All rights reserved.